Jennifer Petten - The World is my Bucket List
Many of us love to travel and make it an important part of our lives. I help customize your vacation so that you don't have the stress with all the options out there. I use my experience, my knowledge and relationships with travel partners so make your vacation as seamless as possible. Whether its's your first vacation, or a quick getaway, or a trip of a lifetime, I am here to guide you and help you make the right decisions. There are so many wonderful and fascinating places in this world, allow me to help you discover them.
Specialties: Cruises ♦ River Cruising ♦  Sandals and Beaches ♦ Guided Vacations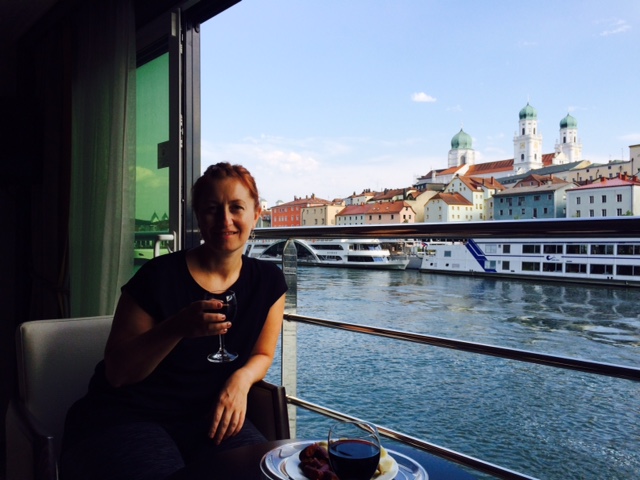 A Few Of My Favourite Things
I have been fortunate to travel to some amazing destinations over the years.  During these travels, I have gained first hand experience and "insider" knowledge which I then use to  create memorable vacation moments for my clients.  Below is just a short list of my top travels to date!
Caribbean:  Sandals Negril, Jamaica (2000) • Sandals Regency La Toc, St Lucia (2014) • Beaches Turks and Caicos (2013) • Beaches Negril, Jamaica (2014)  • Sandals La Source, Grenada (2015) • Sandals Barbados (2015)
Cruises:  Mariner of the Seas 7 Day Western Caribbean Cruise (2007) • Emerald Princess 10 Day Southern Caribbean Cruise (2011) • Allure of the Seas 7 Day Eastern Caribbean Cruise (2013) • NCL Getaway 7 Day Western Caribbean (2015)
River Cruises:  Avalon River Cruise Budapest to Amsterdam (2015)
Theme Parks and USA:  Orlando Area, Florida • New York City • Walt Disney World, Coronado Springs Resort (2012)
My Bucket List:  African Safari overlooking the stars from the luxury tents • Overwater Bungalows at Bora Bora or Maldives • Italian Getaway • Hike in various countries and National Parks
My Top 3 Trips
Allure of the Seas 2013 – The ship is a WOW experience. Our family and friends enjoyed the dining, entertainment and all the various fun onboard. The beautiful ports were Nassau, St Thomas and St Maarten in which we took advantage of the beautiful beaches, water park and local shopping.
Recommendations • Pre-reserve show times
Sandals Regency La Toc, St Lucia 2014 – This resort is all about the romance. St Lucia is a beautiful lush island with excellent weather. We enjoyed a boat tour with botanical mud baths, waterfalls and Gros Pitans. My favourite was the Butler suite with a private plunge pool overlooking the ocean and the romantic picnic on the beach at sunset.
Recommendations • The butler categories are worth the price
European River Cruise 2015 – An experience that allowed me to visit some of Europe's most famous cities and quaintest villages as I sailed from Budapet to Amsterdam.  I highly recommend a river cruise vacation to anyone considering a trip to Europe as it offers so much all while making travel "hassle free".  I enjoyed the river cruise so much, I did a daily blog to share my experience.
Let's Plan Your Vacation!
If you have any questions regarding vacations listed on our site or an idea of your own, please reach out to me.  Researching vacation options is what I do so let me work for you!
Phone: 709-743-7337   Email: jpetten@tpi.ca