Cruise Offers
Welcome to your "one stop" for the current cruise offers.  The offers are listed by respective categories, allowing you to see how the cruise lines match up with one another.  When it comes to cruise vacations, the options appear endless and often has people second guessing their vacation plans.  Let the travel advisors at TRAVEL NAVIGATORS remove the guess work for you.  We "live" the cruise world on a daily basis, we understand the value/benefits of each cruise line which allows us to present the top choices for your next cruise in a timely manner.
Please keep in mind, due to the constant changes in the travel world, we are unable to list every single offer from the cruise lines.  If we tried to post every offer, we wouldn't have time to do what it is we do....plan your perfect cruise vacation!  If you have an idea for your next cruise or heard about an offer, let us know as we have the resources to quickly research, compare and present the options to you.
*all offers below are subject to specific terms/conditions that were valid at time of posting
Contemporary Cruise Lines
The cruise lines in this category are what we refer to as "main-stream" cruising. Ships range from mid-size to the world's largest accomodating 500 to over 5000 guests all while maintaining a casual atmosphere. Onboard features include pools, spas, gyms, multiple dining venues, shopping, water slides or water parks, ziplines, surf simulators, mini-golf, movie and tv characters, theaters, casinos and so much more to keep your days full.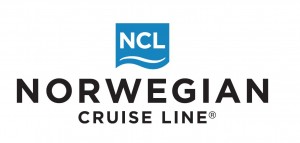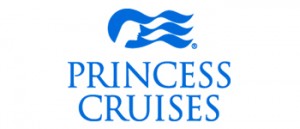 Disney Cruise Lines
There's a special place where kids can train to be a pirate with Captain Hook while parents are off lounging the day away at an adult-exclusive pool. It's an enchanted place where the entire family can dine at a different restaurant each night, laugh and cheer during an original Disney-themed musical, or watch a fireworks show under the stars. 
Enjoy a uniquely different dining experience every night of the cruise. Find imaginative children's programs and separate activity areas for adults, teens and kids. Or attend Broadway-quality live stage shows! 
All of this - and so much more - is included in the price of a Disney cruise. If you've never sailed with Disney Cruise Line®, you'll find that a Disney cruise offers a vacation experience unlike any other. Discover what sets Disney Cruise Line apart during a one-of-a-kind voyage that includes the world-class hospitality, legendary service and attention to detail that Disney is famous for - it's magic only Disney could provide.
Norwegian Cruise Lines
Only Norwegian gives you the freedom and flexibility to do what you want, when you want. With the most dining options, entertainment and onboard activities, your vacation will be one for the record books!
Norwegian Cruise Line is the innovator in cruise travel with a 49-year history of breaking the boundaries of traditional cruising, most notably with the introduction of Freestyle Cruising that revolutionized the industry by giving guests freedom and flexibility to design their ideal cruise vacation. Cruising on Norwegians means no fixed dining times, relaxed attire, several distinct dining options, relaxed disembarkation and more lounges, bars, theatres and other entertainment and activity options. Today, Norwegian invites guests to Feel Free to explore the world on one of 14 purpose-built Freestyle Cruising ships, providing guests the opportunity to enjoy a relaxed, resort style cruise vacation on some of the newest and most contemporary ships at sea.
Princess Cruises
As part of our Come Back New brand promise, we're introducing new experiences to give you more transformative moments, lifetime memories and stories to share upon when you return home from your cruise vacation.
It might be in the Caribbean that you fall in love. Or fall back in love. It might be on a tour in Europe where you pair your new favorite food with a wine that at first you couldn't even pronounce. It might be on an Alaska shore excursion, where the epic beauty leaves you at a loss for words. Wherever you go, you'll discover exactly why Princess Cruises has been honored with the Best Cruise Line Itineraries award for nine years running.
You've been dreaming of this – hours and days to spend exactly as you please. And with so many choices like The Sanctuary, a soothing on-deck retreat just for adults, the Lotus Spa®, offering revitalizing massages and other treatments, or the Piazza with live entertainment and music from around the world. Immerse yourself in the local culture with a variety of engaging activities such as hands-on events, special guest presentations and more.
Royal Caribbean
Only Royal Caribbean offers families a collection of complimentary first-at-sea experiences that challenge all limitations, along with signature favorites that delight all ages.
It's all included in your cruise vacation, and it's only on Royal Caribbean. Do it all or do nothing at all.
After 40 years of cruising, Royal Caribbean has learned a thing or two about innovation at sea. There's only one rule: Anything is possible. We push the limits of the imagination for a vacation that exceeds every expectation. The vacation you deserve. We call it the Royal AdvantageSM – our promise to give you the most innovative ships, exciting worldwide destinations and best personalized service to each and every guest.
When you compare what we offer with a land-based vacation, nothing else beats the wide variety of family-friendly activities, dining venues and incredible entertainment we offer – and it's all included in your cruise fare! Where else can you learn how to fly on the first sky-diving simulator at sea? Where else can you cruise with Shrek, the Penguins from Madagascar and other DreamWorks characters? And where else can you have fun doing as much or as little as you want, without having to constantly pack and unpack, or dealing with never-ending lines to attractions?
Premium Cruise Lines
Value starts to outshine price with these cruise lines. There is a focus on exceeding a guest's expectation with more open areas and upscale features. Itineraries offer unique ports of call with longer stays or overnights allowing guests to experience the destination when other cruise lines have departed. Onboard the atmosphere leans towards "resort casual" while still offering at least one formal evening.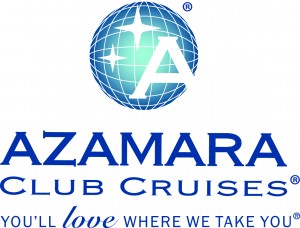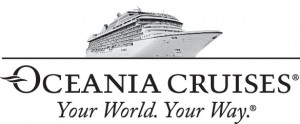 Azamara Club Cruises
What makes Azamara Club Cruises® different from everyone else? It's our focus on Destination Immersion®—where longer stays, more overnights and night touring are included on most of our voyages. This means you get to explore everything from nightlife in Stockholm and morning walks in the French Riviera to all-day adventures in Costa Rica's rain forests. Because life isn't on a 9 to 5 schedule, and neither are Azamara voyages.
You'll also experience incredibly scenic waterways and prime docking locations—two great advantages of our boutique-style award-winning ships. Here you'll find people who are genuinely friendly and happy to make you feel welcomed, and with a maximum of 690 guests, staff and crew can quickly learn your name, tastes, and preferences, too. Plus you'll enjoy lots of inclusive amenities that will leave money in your wallet and put a smile on your face. We're the voyage for those who love travel.
And once you arrive, you'll discover things in port you won't find on other ships. Like night. Azamara's exclusive focus on Destination Immersion® means we spend more time in ports than any other cruise line, which gives you more time to fully experience the culture, cuisine, scenery, and people of your destinations. And at the end of the day (or night), you can rest easy knowing you come back to comfortable, inviting accommodations that are second to none.
Celebrity Cruises
There's a reason people trust their precious vacation days to us. Actually, there are hundreds of them. Every day. Every night. We welcome the world on board. Extraordinary destinations. Culinary excellence. Intuitive service. Luxurious accommodations. And stunning design. That's the Celebrity way. The Celebrity distinction. Modern luxury lives here.
We're opening up the world with over 270 destinations. From the castles of Europe and the ancient civilizations of Asia, to the contrasting shores of the Americas, Australia, Antarctica, and the majestic beauty of Alaska—there's no limit to what you can do.
You'll find our crew is as diverse and captivating as all the places to which we travel. And each one of them believes that modern luxury means providing service that's intuitive about what would make you happiest before you've even requested it. The chocolate on your pillow each night? That's just the icing on the cake.
We brought together teams of world-class architects, interior designers, stylists, and even landscape "artists" to create a showcase of the most inspiring spaces at sea, custom designed just for you.
Holland America Line
The Joy of Cruising!
Welcome to today's Holland America Line — classic, premium and energized with new ideas. You can see it in the growing list of new experiences we offer our guests.
From the moment you arrive, you are welcomed as an honoured friend.  Gracious service sets the tone.  Polished presentation, warm and personal attention - our crew takes pride in making your cruise relaxing and remarkable in every way. 
Nights aboard Holland America Line are filled with an abundance of world-class entertainment options and exclusive experiences curated for each cruise — as many as 12 performance options nightly.
Whether it's making dinner reservations, scheduling a massage, signing up for a popular shore excursion or attending to your laundry, our concierge service takes care of these tasks so you're free to enjoy yourself.
A spectacular menagerie of diverse and exotic destinations, your world is just waiting to be discovered, and there is no better way to explore it than on the elegant ships of Oceania Cruises. Our unique itineraries are specifically designed to showcase the most fascinating destinations across the globe. As Regatta, Insignia, Nautica, Sirena, Marina and Riviera are all intimate and luxurious, each ship can call on the world's most desirable ports, from historic cities to modern meccas to charming seaside villages nestled along sparkling coastlines. On a voyage with Oceania Cruises, each day offers the exciting opportunity to experience the history, culture, art and cuisine of a wondrous new destination.
Once you sail on one of our luxurious ships, you will never settle for anything less, nor will you ever again be satisfied with anything more in regard to size. Larger ships simply cannot provide the pronounced intimacy, coziness and personalized vacation experience for which Oceania Cruises has become renowned. Our ships cater to just 684 pampered guests on Regatta, Insignia, Nautica and Sirena and 1,250 privileged guests on Marina and Riviera. Warmth and conviviality come naturally. Elegance and grace are givens. The ambiance is exceptionally relaxed and personal as we singularly focus on your individual desires. Consequently, service standards soar, guests easily develop a rapport with staff and fellow guests, and the friendships only deepen as the days pass effortlessly.
Luxury Cruise Lines
These cruises offer services and amenities that rival the best resorts worldwide, appealing to a guest who demands the finest quality available and luxury. Yet the atmosphere onboard still has a guest feeling like they are "home" with a staff waiting to assist with any request. Luxury cruises provide the most inclusive cruise prices and often include air travel, wine with dinner, gratuities, professionally facilitated on board enrichment programs, shore tours and pre- and post-cruise hotel packages. Upfront the pricing may "jump" off the page, but many times, you will have paid less by the time you have returned home.
You are cruising because you want to relax and unwind, you don't need constant entertainment or activities, yet still want exceptional service at all times!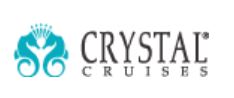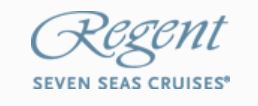 The All-Inclusive Crystal Experience® is a heady combination of indulgent services and enriching discovery. Since our debut in 1990, we have been elevating and redefining the traditional notions of luxury cruising with innovative excellence, exquisitely designed ships, bold itineraries, customized destination immersion, and the highest standards of personalized service at sea and on land. A proven leader in evolving the guest experience to stay ahead of global luxury travel trends, we were the first cruise line to partner with celebrity chefs—our Silk Road and Sushi Bar alternative dining venues are the only sea-going restaurants in Nobu Matsuhisa's worldwide empire; the first to debut a Computer University@Sea® with personal e-mail and Internet services; the first to launch a now critically-acclaimed Wine & Food Festival; and the soon-to-be first luxury line to transit the Northwest Passage in 2016 and offer four distinct World Cruise options in 2018.
Each Crystal ship has its own atmosphere and own unique character. With each voyage you sail, you are sure to discover something new on board, but will always come 'home' to a welcomed familiarity-your Crystal Family.  As you explore the world and all its treasures, you are treated to the engaging company of like-minded travelers. People who, just like you, appreciate the subtleties of luxury travel and the supreme perfection of Crystal.
This is cruising as it was meant to be — a sumptuous and very personal experience where your every wish, your every whim and your every want are met with gratifying luxuries, satisfying comfort and complete fulfillment of your wanderlust. Anticipate an unforgettable journey to the world's greatest destinations where everything is included, without exception and without compromise. You really can have it all aboard Regent Seven Seas Cruises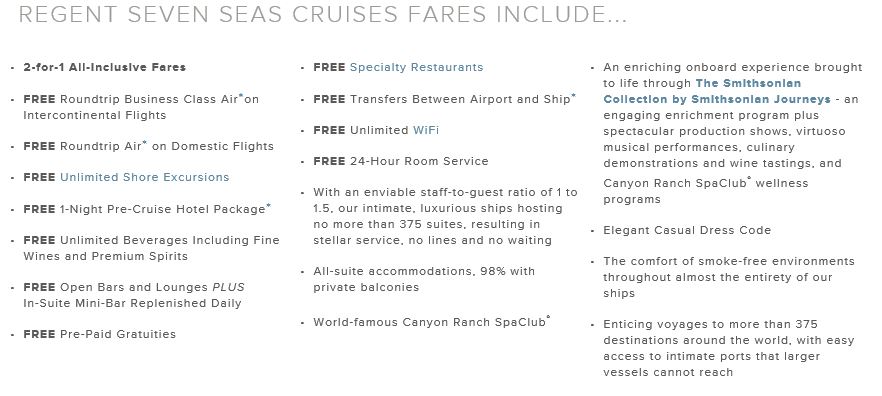 Welcome to a world dedicated to your pleasure. Where a skilled staff anticipates your wishes, and fulfills them almost before they are spoken. Where you engage with fascinating fellow travelers in a club-like atmosphere of relaxed, understated elegance. Where you are free to explore the world on your terms. Welcome on board.
With their unmatched sense of style, elegance and grace, Seabourn ships beckon you to travel beyond the bounds of the imagination. Aboard Seabourn, every desire is met promptly and with a welcoming smile. Whether it's a warm blanket and a cup of gourmet hot chocolate as you drift along the Norwegian Fjords or a relaxing neck massage poolside, you'll feel that you're a member of a very exclusive club.
Step aboard any one of our ships - Seabourn Odyssey, Seabourn Sojourn, Seabourn Quest, or Seabourn Encore - and you'll enjoy a sophisticated and luxurious journey like no other. You will feel as though you've been invited to sail on a private yacht.
Silversea's small luxury ships are designed for those who delight in the thrill of discovery while indulging mind and body in the most lavish surroundings imaginable. All accommodations are spacious, ocean-view suites that include butler service,and most include private verandas. Silversea voyages and cruise expeditions sail to over 800 destinations on all seven continents, more than any other cruise line. Our intimate, ultra-luxury ships can sail up narrow waterways into the heart of a city, or tie up right at the pier while others must anchor off shore. And for those who yearn to explore the new and unknown, Silversea Expeditions can transport you to the furthermost boundaries of the planet. Renowned for culinary excellence and innovative spirit, Silversea's luxury cruises offer a choice of open-seating dining options throughout the fleet, as well as several specialty venues aboard all non-expedition ships. Enjoy the ease, convenience and value of an all-inclusive cruise fare that includes almost all of your discretionary onboard expenses.
In a world of multi-national conglomerates, Silversea Cruises is owned and operated by one family — the Lefebvres of Rome. This means genuine pride in ownership and a true Italian passion for embracing the best of life and a personal commitment to maintain the high standards of cruise excellence that have been the cornerstone of Silversea from the very beginning.