Disney Current Offers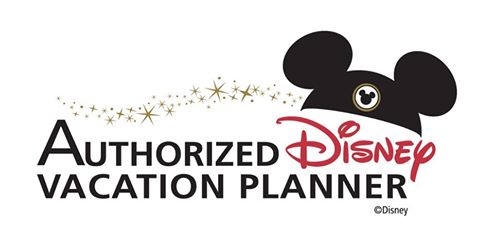 Welcome to our "one stop" for the latest offers on all things Disney.  From the theme parks to Disney Cruise Lines to Adventures by Disney and Aulani, you will be able to get an overview of the current promotions available that may assist you determining when to travel.  Each offer is subject to specific terms and conditions as well as limited availability so to save you from hours of frustration in finding the right offer for you reach out to the team of travel advisors at TRAVEL NAVIGATORS.
Designated by Disney as Authorized Disney Vacation Planners, we have the experience, knowledge and passion to take your vacation to the next level. 
It's Never To Early To Start Planning Your Disney Vacation!
When we plan any Disney vacation for our clients, we find that starting between 9-12 months prior allows for the greatest benefits overall.  The flexibility of a Disney vacation allows us to make adjustments during this time to avail of any new offers while at allowing you to secure your vacation dates.
With more places to go, more things to see and more Disney Characters to meet, there's never been a better time to make the dream come true at the Walt Disney World® Resort. Enjoy a week-long vacation experience highlighted by four not-to-be-missed Theme Parks, each with a unique version of Disney magic. Discover a world of entertainment and family fun that knows no boundaries. Choose from 23 imaginative Resorts and explore endless world-class shopping, dining and recreation.
Disney Cruise Line has selected the most stunning destinations - in the most exciting regions around the world - for cruises you and your family will not soon forget. Enjoy the service and expertise of our dedicated crew as we guide you in your exploration of international ports of call, from the Caribbean to Alaska to Europe and beyond. Discover, in detail, the world of delights waiting for you. Best of all, every night, your family gets to return "home" to the comfort and magic of your Disney cruise ship—where plenty of enchantment awaits.
Delight in a dream Disney family vacation and gain a lifetime of memories with Adventures by Disney—a leader in guided group travel. Let us be your storyteller as we show you the way, taking you to the exciting destinations you want to visit.
These outstanding vacations have proven to be extremely popular which means that many itineraries book up very quickly.  The result just like Disney Cruise Lines, specials and promotions are few and far between.  When there is an offer, we will try to post it on this page, but in the meantime, we will feature a few "adventures" awaiting you!
Aulani is relaxed yet regal with detailed touches of Disney magic. The white sandy beach, tropical gardens, turquoise lagoons and sparkling waterfalls are just a few highlights of this balmy paradise. Inside the Resort, lava rock rises up through the floor of the grand lobby as dual pools of water cross the expanse: one gently flows with lilies while the other rushes wildly through. This Hawaiian philosophy of balance - bright and shadowy, brisk and slow, delicate and coarse - resonates deeply throughout the resort. It reflects not only the nature of the islands, but the spirit of its people.
Plan for enough days to discover two amazing Theme Parks - Disney California Adventure® Park featuring the 12-acre Cars Land and the one-and-only original Disneyland® Park with its world-famous attractions and beloved Disney Characters. Stay at the Hotels of the Disneyland Resort where an incredible vacation becomes an unforgettable storybook escape. First-class amenities offer more relaxed family time for making memories. Plus Downtown Disney® District, an eclectic entertainment, dining and shopping district is just steps from your Hotel. Your family vacation is more magical than ever at the Disneyland Resort!