Guided Vacation Offers
 Guided Vacations are so much more than just "sitting on bus" as you watch the world pass you by! 
Don't believe us, then we challenge you to checkout the videos below for a little insight on what you can expect during these worry-free, time-maximizing, "moments of a lifetime" experiences.
In today's world, there are so many styles of guided vacations, that this page would never end so here you will find just a sample of the latest offers and featured itineraries from around the world.  The travel advisors at TRAVEL NAVIGATORS focus on matching your vacation dreams to the best style of guided vacation such as 18-35 year olds only, a "slower" pace with multiple nights in 1 city, a family adventure with activities for all ages, a traditional European experience, a specialized small group getaway, "soft adventure" hiking/biking or an exotic bucket-list such as Asia, Africa, South America and Australia.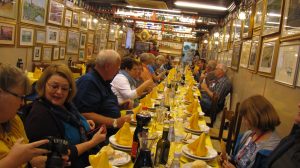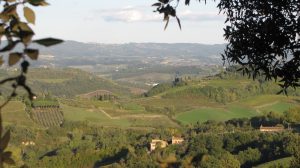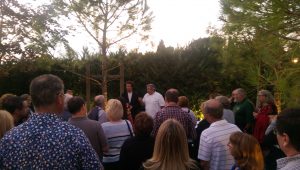 The offers are listed by respective categories, allowing you to see which tour companies match up with one another.  But before you start feeling overwhelmed, let the travel advisors at TRAVEL NAVIGATORS remove the guess work for you.  We "live" the travel world on a daily basis, we understand the value/benefits of each guided vacations which allows us to present the top choices for your consideration.
*all offers below are subject to specific terms/conditions that were valid at time of posting
Contemporary Guided Vacations
In this section are just a few of the main stream guided vacation companies that started it all.  Yes, the coach is still the main form of transportation, but there are now options of rail, local flights and boats to choose from.  Also the pace of the tour varies so you can discover multiple countries, a select region or even 1 city.  The focus is authentic experiences, getting to know the locals and feeling like you are a part of the communities you visit.



Trafalgar
OUR GUESTS LOVE US - In the last year our guests have given us a 97% satisfaction rating, with over 13,900 independent reviews since partnering with feefo.
DEEPER, RICHER, EXPERIENCES - 'Insider' isn't just a label to us. It's who we are. We not only unearth unique, authentic experiences, but our Travel Directors are hand-picked and trained to provide a truly personalised service.
EXPERTISE AND KNOWLEDGE - With our 70 years of experience, we put you at the heart of everything we do, offering unparalleled expertise and inimitable local knowledge.
BEST ESCORTED TOUR OPERATOR - We're proud to have been awarded the Best Escorted Tour Operator at the 2015-16 Telegraph Travel Awards – voted by 75,000+ readers.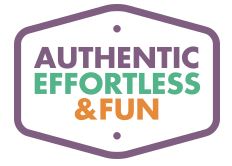 Click on the brochures below to see what awaits you!
Collette
There are so many benefits to letting someone else take on all the details that come with having The Perfect Trip. See why more and more travellers choose to Go Guided — and why they never go back.
Go Tour Managers! On Day 1 of your trip, you'll meet a friendly person who sure does know a lot about your tour and the destinations you're visiting.
Go Culture! It's not just about all the iconic spots that will make for the best photos, it's about diving into another world that makes for the best memories.
Go Product Team! Our product experts are probably on the road right now — scoping out the best of our worldwide destinations. Best of all, you don't have to plan a thing. You just need to choose which itinerary best suits you.
Go Social! Travel is social by nature. Guided travel is extra social. Meet a cast of characters: your fellow travellers, tour manager, driver, local guides and more.
Go Worry-Free! Your peace of mind is the most important thing to us. And that starts with our roundtrip home to airport sedan service.
Click on the brochures below to see what awaits you!
For That "Little Extra" Attention
The companies in this section know how to deliver the moments that will leave you in awe.  These vacations are designed with a high level of guest service and inclusions that cover accommodations, dining, sightseeing and more.  Throughout the vacation you will have private or exclusive access to top attractions which allows you to soak in the wonder without the crowds.  Just imagine, dining after hours in the Louvre or being in the Sistine Chapel with only 20 other people!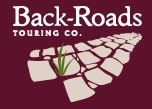 Tauck
Our guests often speak of how powerful travel can be… and how lucky they feel to have the opportunity to explore the world with us, with our special access that lets them become part of the culture they are discovering. They appreciate that our trips are seamless and inclusive, with all the details taken care of, so they can relax and enjoy those exclusive, extraordinary moments they can only experience through Tauck.
Traveling well includes getting the best value for your money. Our guests feel that it's not about spending as little as you can, but about what you get for what you spend… and that a Tauck trip is worth every penny. They say the exclusive experiences we provide, the great hotels they stay in, and the exemplary service they receive often far exceeds their expectations… and that with Tauck, they get their money's worth and more.
We hear from so many satisfied guests who praise their Tauck Director's "above-and-beyond" service and expertise as among the hallmarks of their trip. Tauck travelers will often describe their "TD" – as well as our drivers, local experts and guides – as caring, "top of the line" professionals and problem solvers who take care of everything seamlessly, so all the guests have to do is sit back and enjoy an amazing, worry-free trip.
Click on the brochures below to see what awaits you!
MAGIC ISN'T IMAGINARY. IT'S JUST VERY WELL PLANNED.
At first glance, magic may seem effortless, but a magician doesn't just 'conjure things up'. It is all about carefully laid foundations and professional skills honed over years.
At Insight, our magic comes from taking the hundreds of ingredients that go into each trip and with meticulous preparation and planning, weaving them into your perfect vacation. We ensure that every element has been taken care of, providing the very best experiences from start to finish.  Let us make the magic happen while you step seamlessly into an unforgettable adventure.
There is no more inspirational way to discover the world than with Insight Vacations. Our luxury and premium escorted journeys are unique and designed with immense care, based on over 35 years' experience.
Click on the brochure images below to view the itineraries awaiting you!
Adventures by Disney
Delight in a dream Disney family vacation and gain a lifetime of memories with Adventures by Disney—a leader in guided group travel. Let us be your storyteller as we show you the way, taking you to the exciting destinations you want to visit.
Experience the world through the eyes of a storyteller—and become part of the story. Whenever you travel with Adventures by Disney, two Adventure Guides will guarantee that every detail of your trip is attended to. Along with local experts, they'll ensure that you feel a connection to the people, culture and traditions of each destination visited.
These outstanding vacations have proven to be extremely popular which means that many itineraries book up very quickly.  The result just like Disney Cruise Lines, specials and promotions are few and far between.  When there is an offer we will try to post it on this page, but in the mean time, enjoy the featured "adventures" awaiting you! 
In the meantime, we invite you to explore all of the 2017 tours by clicking on the images below!
Back-Roads Touring
With over 25 years' experience in small group and tailor-made tours across the UK and Europe, Back-Roads Touring is truly the original small group touring company. 
By limiting our group sizes to a maximum of 18 passengers (22 on our Charming Waterways programme), we are experts at providing a friendly, relaxed, and flexible form of touring. In fact, our belief in the advantages of small group travel underpins everything that we do – from the type of vehicles that we use, to the places we visit, and the accommodation that we hand select. In many ways, it couldn't be further from a typical coach touring experience.
Keeping to small groups also allows us to set a more relaxed pace - after all, the tour is your holiday so no long drives and no early starts. We also build in plenty of free time to ensure that you have the chance to see things for yourself, socialise with other members of your group, and to get to know your knowledgeable Back-Roads Tour Leader.
Click on the brochure below to see what awaits you!