Join The Worry Free Vacation
When you arrive at a Sandals resort your wallet is on vacation as there are more quality inclusions than any other resorts on the planet.  On top of the being at one of the Caribbean's best beaches, a variety of luxurious accommodations (even with concierge or butler service), entertainment, unlimited top-shelf drinks, captivating pools, private islands, land sports, fitness centre and all motorized watersports, there is also free wifi, airport lounges and airport transfers as part of your vacation.  If that wasn't enough, unlimited rounds of golf (available at select resorts), the Caribbean's most comprehensive scuba program are also included at no additional cost.  There is also the Stay at 1, Play At All when you book a Sandals resort in Jamaica or Saint Lucia.
The Travel Advisors at TRAVEL NAVIGATORS can walk you through the highlights of each Sandals Resort and the dozen of room categories to choose from. Let us do the work while you focus on the fun!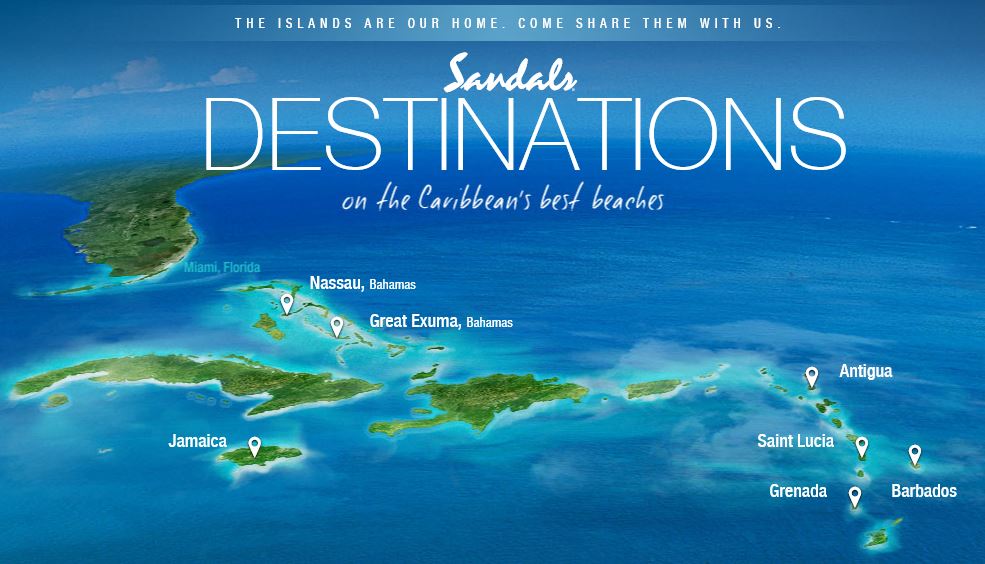 More Quality Inclusions than any other resorts on the planet!
Enjoy all-inclusive luxury vacations at Sandals Caribbean resorts and see for yourself why we offer the most romantic getaways with more quality inclusions than any other luxury beach resort. With gorgeous white sand beaches, savory dining experiences, opulent accommodations, unlimited refreshing beverages, exciting water sports and more, it's no wonder why so many choose Sandals as their tropical escape.
Now the Best Luxury Included Resorts® are even better! 
 At TRAVEL NAVIGATORS, when planning a Sandals or Beaches vacation for our clients, we love to share an awesome extra value benefit known as the Sandals Select Rewards Club Program.  This exclusive membership is available to each and every guest that stays at Sandals and Beaches Resorts at no cost. Upon completion of enrollment of the program Sandals will award you 5,000 points equal to savings of $125 as their way of saying "Thank You" for your ongoing loyalty!
The more often you visit Sandals or Beaches, the greater the benefits which even includes a free 7 night stay!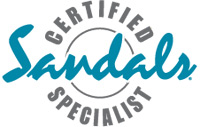 All You Need Is Love & A Certified Sandals Specialist
The team of travel advisors at TRAVEL NAVIGATORS are all Certified Sandals Specialists which requires attending yearly training keeping us up to date with all things Sandals.  We have unique insider knowledge as we have visited or stayed at many of the resorts.  Combined with our close working partnership with the Sandals sales staff, we are able handle any unique requests or requirements from our clients.