Sandals Grande St Lucian - Grand Views On Its Own Penisula
I visited Sandals Grande St Lucian the end of May 2017. Lets just say that this resort is perfect for those that love luxury, beautiful beach and fun activities.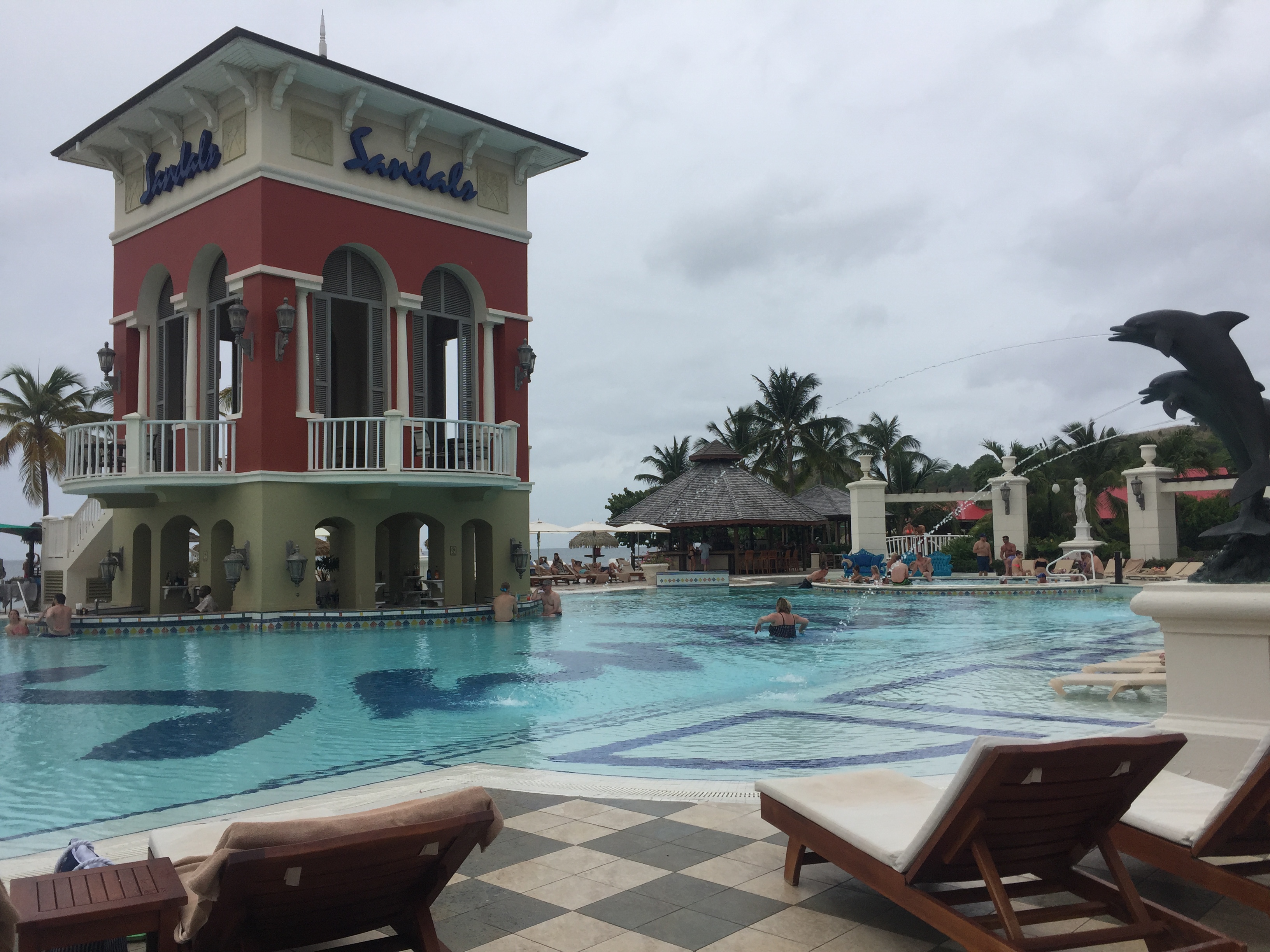 Sandals Grande St Lucian - The Beach
The beach is perfectly calm so water activities galore from loungers, hammocks, swings, paddleboarding, hobbie cats, kayaking and so much more. It is a wide stretch beach which is completely shell and kelp free. Perfect for beach lovers. And if you aren't a beach lover, no worries, there are endless pool opportunities as well. The large pool with swim up bar had entertainment/games all day and others were quiet with waiters walking around for your drink order.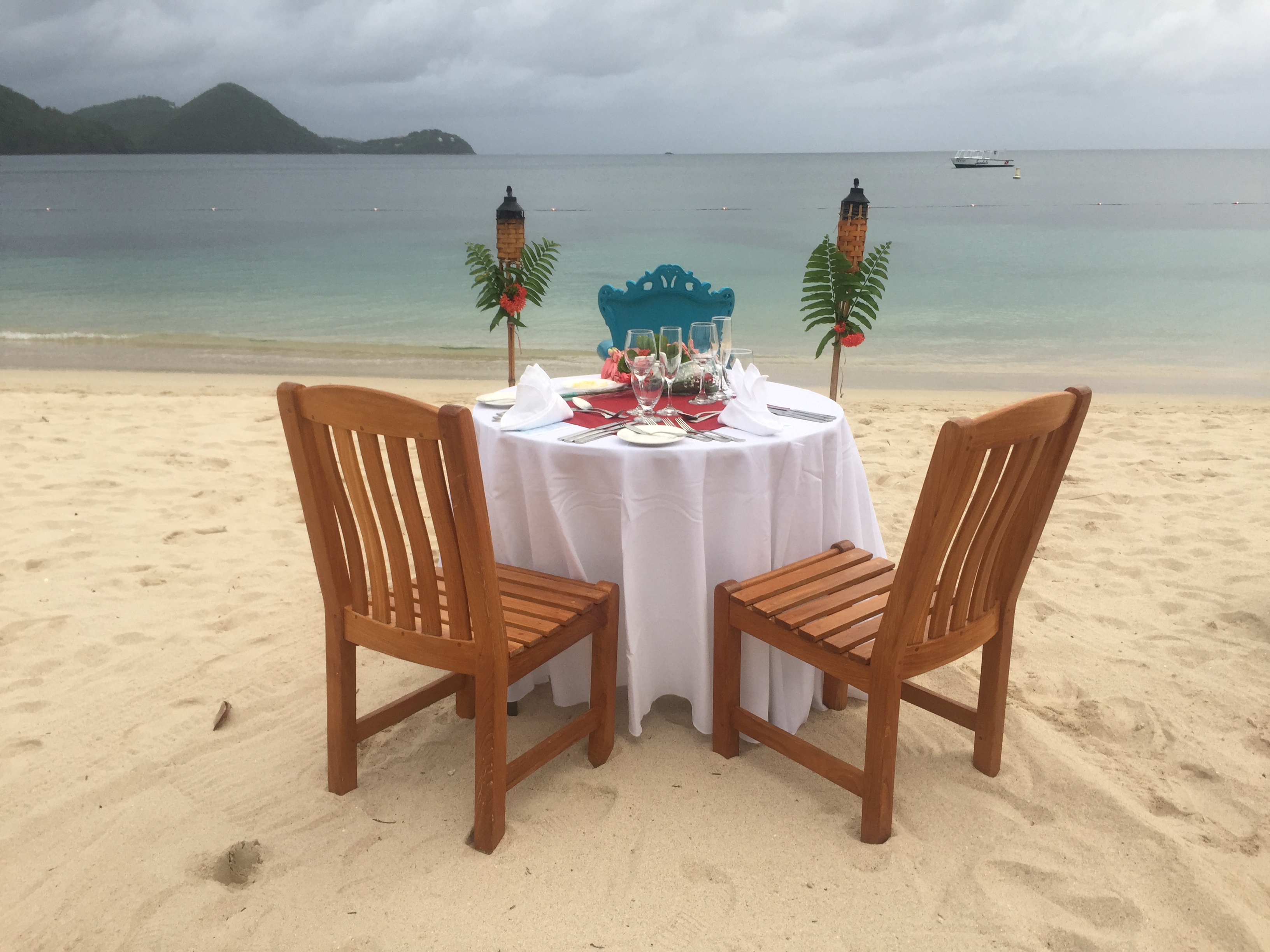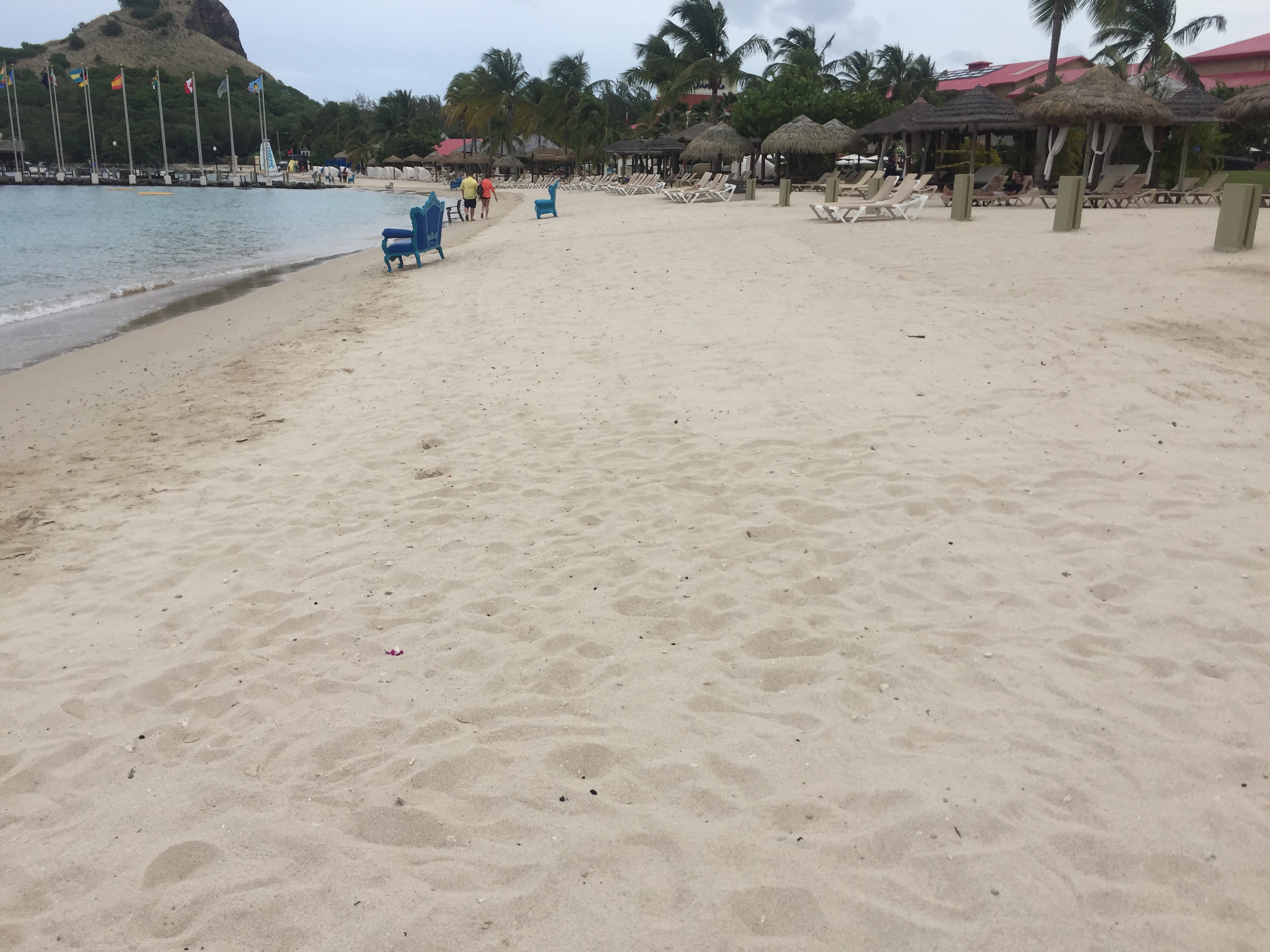 Sandals Grande St Lucian - Rooms
There are so many room categories including the new over the water bungalows. The bungalows included a dynamite espresso machine, indoor and outdoor showers, over the water hammock, and a butler. No need to leave your room. The rondoval villas are the perfect category for those that want 100% privacy, complete with a plunge pool, hammock, loungers, and a butler of course. Crickets will be the sound to greet you during the nighttime if you are near the gardens but if you don't like that, you can put the ocean sound on your room radio.
Sandals Grande St Lucian - Restaurants
Each restaurant has a specialty cocktail and every drink was delicious. Gordons is located on the Pier and everyone gets to dine here at least once. The food is exceptional and the atmosphere is so beautiful. My favourite is Bombay, the Indian restaurant. I went back several times for the butter chicken. Justin doesn't normally like Indian food, but he even enjoyed everything he tried. Soy had the best crispy spicy tuna rolls I've ever had, a must try. The large english pub is the perfect spot for late night snacks and wings.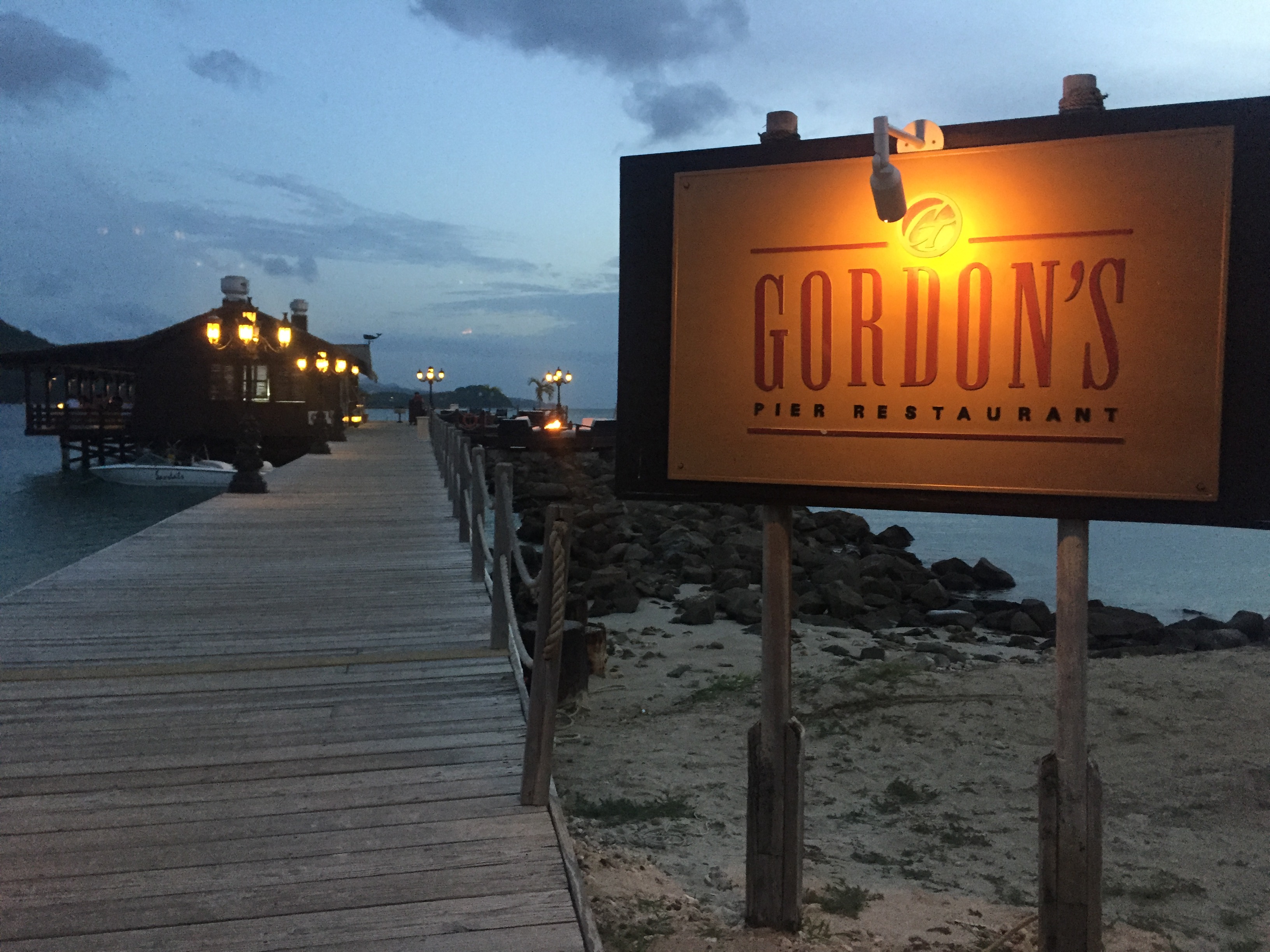 Sandals Grande St Lucian - Activities and Entertainment
 St Lucia offers plenty of active excursions. A must do is a boat tour to view the pitons, mud bath and waterfalls. If you enjoy hiking, test your skills hiking the Gros Piton and come home to brag about it. The resort is located literally steps from the Pigeon Island National Park. For a $8 US entrance fee, you can spend a couple of hours hiking to the two hilltop lookouts. I hiked it several times alone and felt perfectly safe. 
Each night is a different theme (chocolate, reggae, carnival, disco, etc) which would include live music on the beach or lobby. Pool tables, dance club and many firepits located around the resort.
 
Sandals Grande St Lucian - Overall
I absolutely loved this resort, the people and the beach activities. My favourite was relaxing on the over the water hammock with my morning specialty espresso and chunks of coconut (don't get that often even in the Caribbean). It is romantic with all the many hanging beds and hammocks all around. The weather was hot but not too hot as there was usually rain at least once a day for a few minutes. You can take the shuttle to Sandals La Toc to take advantage of the included golfing. The drive was 1.5 hours but the roads are in good condition but a lot of turns. The drive through the rain forest was beautiful. I wouldn't hesitate going here again and again.