Virtuoso Offers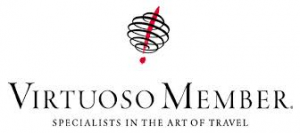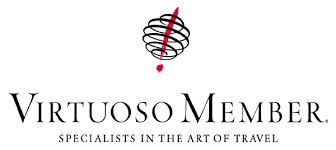 Welcome to your "one stop" for vacations that include complimentary added value or savings.  Through our Virtuoso affiliation, we have built amazing relationships with some of the most outstanding travel suppliers around the world.  From ocean cruises to river cruises to guided vacations to resorts only and adventure travel, the travel advisors at TRAVEL NAVIGATORS are able to create memorable vacations that can not be matched from online booking sites.
As you browse the various sections for your next vacation idea, remember we are able to answer any questions you may have!
Virtuoso Escape
Are you looking for a last minute getaway that still includes exceptional value?  Through our Virtuoso Escape program, no matter where in the world your travel plans take you, we have an option for your consideration.  For resort stays, the offers range from free nights to complimentary upgrades to daily breakfast or resort credits.  If it's cruise, the offers run from onboard credits to beverage packages and even 2 for 1 fares.  It's always worth checking Virtuoso Escape as the offers vary each month.
Cruising
Cruising offers you so many opportunities to experience the world.  From the simple Caribbean getaways, to the history of Europe, to the amazement of the Middle East, to the  exotics of Asia and Australia or it could be an around the world sailing, there really is something for everyone.  Through our Virtuoso affiliation, we often include complimentary added value amenities to your cruise vacation.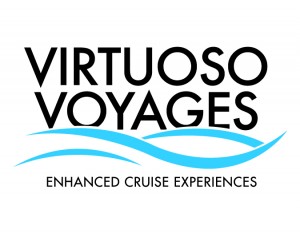 Looking for even more complimentary added value, then consider a sailing under our Virtuoso Voyages program.
Just click on the images to view the details!
Insider Guide
Close to Home
Far and away, the best vacations are often an easy drive or short flight from home. Faster than you can say "Let's go!" you could be hitting golf balls in Scottsdale, wine tasting in the Napa Valley, catching a matinee in Times Square, fly-fishing in Montana or – holy cow! – participating in a cattle drive in Colorado. Your Virtuoso advisor can set the wheels in motion for a great close-to-home getaway – complete with special perks such as free nights and generous resort credits.
Travel Catalog
A kaleidoscope of experiences, Europe adds a splash of color to your world every time you check in, take off, set sail, or explore. More than ever, Europe also promises incredible value. Use this inspirational catalog as a starting place to make the most of Europe and beyond, and discover how we can help you travel better, every time. For every trip, long or short, rely on us.
Travelers Guide To...
In This Issue...
SOVEREIGN STAYS » Many of the world's finest hotels are found at the center of Europe's most vibrant cities. Explore London, Lisbon, Milan, and more in sumptuous style; room upgrades, daily breakfast, and other Virtuoso amenities assure a stay that's fit for royalty.
ENCHANTED JOURNEYS » Our curated collection of land tours takes you from the magical vineyards of Tuscany to Ireland's Cliffs of Moher, the Romantic Road through Germany, and the geothermal pools that make Iceland such a hot destination.
VOYAGES OF DISCOVERY » Cruising provides wonderful snapshots of Europe's most intriguing regions, and – with literally something for everyone – it's a fine way for families to strengthen their bonds. Choose from voyages to the Mediterranean Sea, the Danube River, the Baltic Sea, and beyond.